You are here
Faculty biographies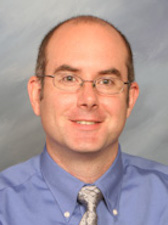 Tim Collins, Ph.D.
COSA-CUC courses: EDL 7120: Research Based Decision Making
Tim Collins, Ph.D., was born and raised here in Oregon. After graduating from David Douglas High School, he attended the University of Oregon to study chemistry and biology. Tim received his MA in teaching from Oregon State University and was hired to teach science at Gresham High School. After teaching for five years, he went back to Oregon State University to complete work for a Ph.D. in Science Education (2011). His dissertation focused on the intersection of self-efficacy, metacognition, and scientific literacy. Tim returned to the classroom to continue to teach high school science and completed his Initial Administrator's License through Portland State University. In 2010, he was hired as an Assistant Principal at Gresham High School and continues to work as an administrator in the Gresham Barlow School District. Tim completed his Continuing Administrator's License through COSA's partnership with Concordia University of Chicago in 2013 and has been teaching in the COSA-CUC program since 2015.
"The online dialogue between colleagues has been incredibly rich and the final projects have been models of how to integrate research and practice."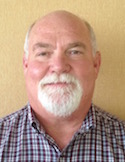 David L. Gray, Ph.D.                                                                                                                                                                                    
COSA-CUC courses: PreAL Internship Supervision
David L. Gray, Ph.D., has served in public education for more than 30 years, receiving national recognition for his work as a teacher and principal. David, a native Coloradoan, has served as a superintendent in two districts in Colorado and as a regional manager for the Colorado Department of Education. He currently serves as Executive Director and CEO of the Metro East Web Academy, based in Gresham. David received his Doctorate in educational administration from the University of Denver, his Master's degree in educational administration from the University of San Francisco, and teaching degree from the University of Southern Colorado, with a focus on technology in education and virtual learning. David has served as an adjunct and visiting instructor for Adams State College and the University of Denver, and is currently an adjunct for Concordia, Portland and Concordia Chicago. He has served as an educational consultant in school districts in Colorado, Nevada, and Washington D.C., and in California, Indiana, Missouri, and Arizona as a site visitor for the U.S. Department of Education's National Blue Ribbon Schools Program. David is the father of two adult boys residing with their families in Colorado., and currently lives in Ridgefield, Washington, with his wife, Jennifer.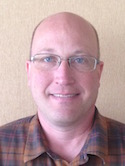 Lloyd Hartley, Ed.D.      
COSA-CUC courses: EDL 6232 Oregon School Law; EDL 7252 Oregon Legal Issues
Lloyd Hartley, Ed.D., has been a small school superintendent for 15 years, two years in Eastern Oregon (Long Creek), nine in Southern Oregon (Glendale), and four years at Clatskanie School District. He completed his doctoral degree from Lewis and Clark College in Portland, with a dissertation focused on how school superintendents develop their leadership skills. Lloyd is also actively involved with the Center for Courage and Renewal, which helps professionals discover their inner capacity to lead a more authentic, meaningful and resilient life, based on the work of Parker Palmer, author of The Courage to Teach and The Hidden Wholeness.                                                                        
"My favorite part of the job is providing tools and information that are relevant and immediately applicable to my students' current positions."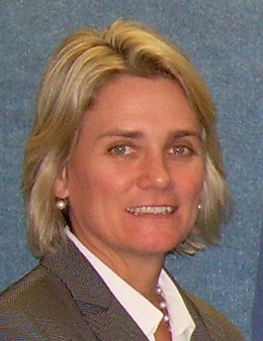 Krista Parent, Ed.D.                                                                                                                                                                                
COSA-CUC courses: EDL 6212 Oregon School Finance; EDL 7232 Oregon Educational Finance
Krista Parent, Ed.D., recently retired from South Lane School District in Cottage Grove, where she had been superintendent for 18 years. She now works as COSA's Director of Executive Leadership and program ambassador for Concordia University Chicago. She was an educator in South Lane for 33 years, serving as a teacher, coach and school administrator. Krista was the 2007 National Superintendent of the year, the first and only Oregon superintendent ever to have received the award. She was also named the 2007 Outstanding Young Alumnus for the University of Oregon, and received her Bachelors, Masters, and Doctorate degrees there. She is past president of the Confederation of Oregon School Administrators (COSA) and has served in numerous other statewide leadership roles, including as chair of the state's "Assessing Leadership Performance" work group, and president of the Oregon Association of School Executives (OASE). Krista is an active member of her community and serves on the local Rotary Board, Chamber of Commerce, Community College Advisory Board and the Cottage Grove Community Foundation.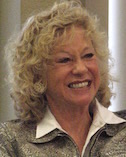 Ruby Price, M.S.                                                                                                                                                                                        
COSA-CUC courses: EDL 6242 Instructional Leadership; ProAL Internship Supervision
Ruby Price, M.S., recently retired as a bilingual superintendent with a record of improving student performance as an instructional leader by supporting and strengthening staff and building strong community support. She has extensive experience working with children of poverty and children from Spanish-speaking families, as a teacher, Title I coordinator, principal, and superintendent. Ruby has served with the Oregon Department of Education in a number of capacities as well. "It was indeed a privilege to be 'in on the ground floor' of this venture over six years ago," Ruby says, "to serve as a member of COSA's advisory committee tasked with the goal of bringing this program into fruition." In her spare time, she enjoys outdoor activities including hiking, backpacking, kayaking, and cross-country/downhill skiing with her family, which includes two sons, their wives, and six grandsons.
"Our COSA CUC students represent the best of the best, who demonstrate daily the kind of visionary leadership needed to unleash the potential in every school community."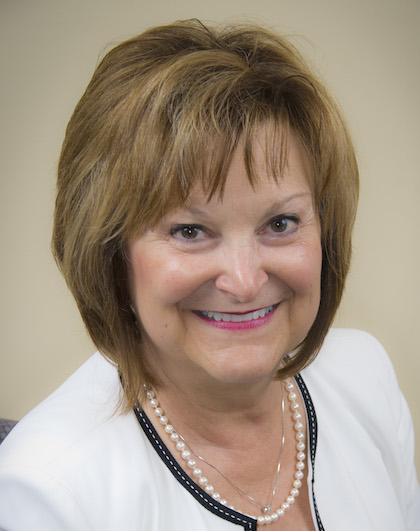 Linda Florence, Ed.D.                                                                                                                                                                                
COSA-CUC Courses: EDL 7240: Supervisory Theory and Practice
Linda Florence, Ed.D., earned her undergraduate degree in English/language arts and speech from Oakland University, Michigan, and taught high school English for four years in Port Huron Area Schools. She continued teaching English at high schools in South Dakota, Indiana and Salem, Oregon. She received her master's degree in English/language arts from Western Oregon University and her administrator and superintendent licenses through Portland State University. Linda completed her doctorate degree in educational leadership and administration at Portland State University. Her dissertation title is "School District Bond Campaigns: Strategies That Ensure Successful Outcomes," a problem-based learning study in which she developed a handbook (Holding Successful School Bond Campaigns: NOT for Dummies) and tested the handbook in a variety of settings. It works! Linda has passed two bond elections. In addition to 13 years K-12 teaching experience, Linda has more than 25 years of experience in administration, as assistant principal of a high school, a principal at two high schools, director of curriculum and instruction, and superintendent for 12+ years, serving three districts. She was formerly Superintendent at Reynolds School District. She has taught graduate-level face-to-face courses since 2012 and I have facilitated graduate-level online courses for the past 13 years. I love the online environment!
"I really enjoy the interactions with current and aspiring administrators. We learn a great deal from each other – the good, the bad, and the ugly."

Jennifer Haliski, M.Ed.                                                                                                                                                                                
COSA-CUC Courses: EDL 6122: Supervision and Evaluation to Improve Teaching and Learning; PreAL Internship Supervision
Jennifer Haliski, M.Ed., has 12 years of administrative experience as principal at schools in Eugene and Coos Bay, as well as four years of experience as Student Services Coordinator in Springfield. She currently works as a school leadership coach. She has a strong commitment to job-embedded staff development and the professional learning communities structure, and has organized and led staff development in use of data to improve student achievement and student behavior. In her work as an administrator, she has been instrumental in developing a variety of effective parent and community partnerships. She earned her BA from the Colorado College in Colorado Springs, Colo., and her Master's of Educational Leadership from the University of Oregon, from which she also received her Continuing Administrator License. She also participated in the 2014 "Leadership: An Evolving Vision" program, an initiative of the Harvard University Principal's Institute.
"As an instructor in the COSA/CUC program, I am passionate about the opportunity to grow and mentor leaders across Oregon. The rigor of the program, the focus on reflective practice, the integration of equitable practices, the readings and resources as well as the opportunity to lead an authentic school improvement project all provide candidates experiences that, when they fully engage, will equip and empower them to be true leaders of learning."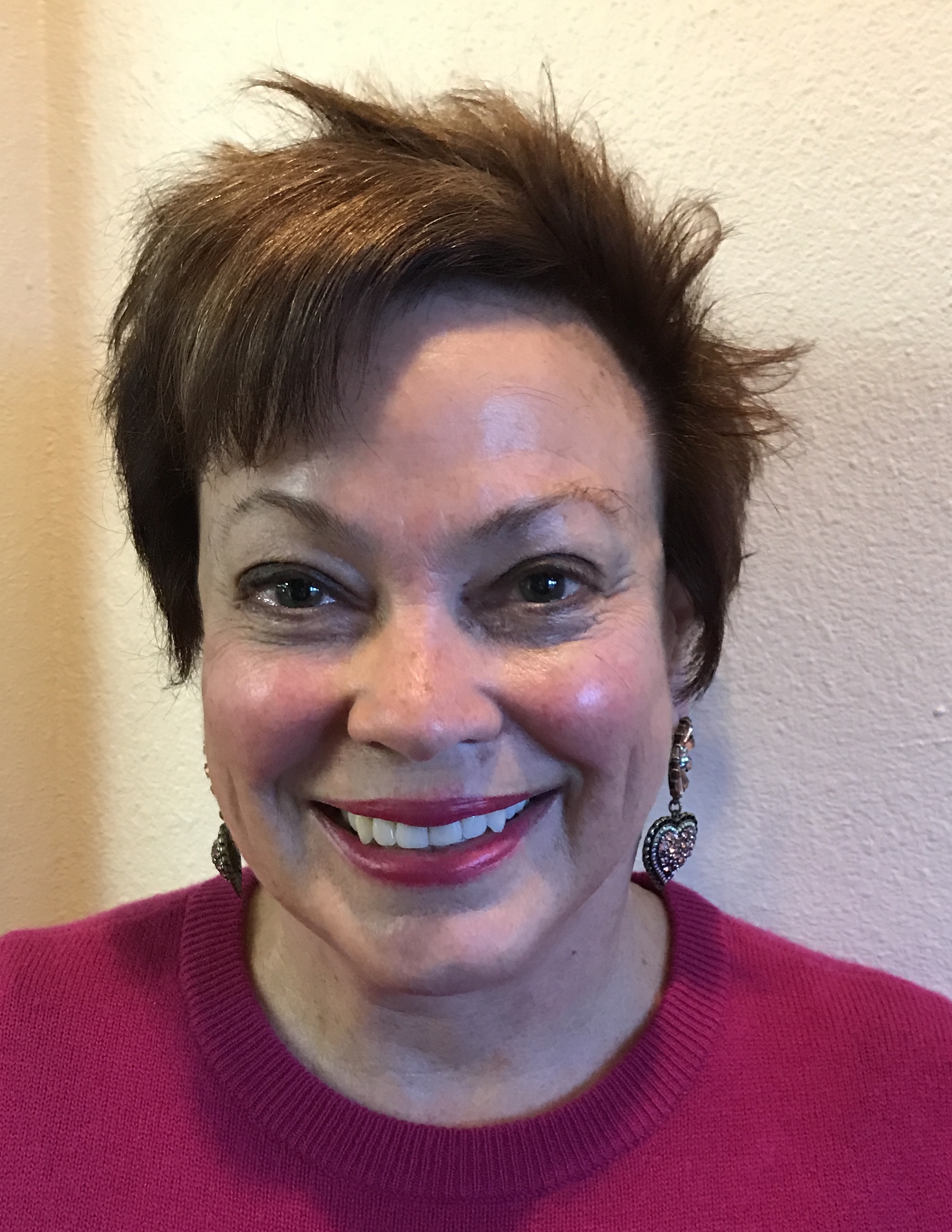 Kathy McCollum, M.Ed.    
COSA-CUC Courses: PreAL Internship Supervision
Kathy McCollum, M.Ed., has been involved in public education since 1974.  Most of her 28-year career was spent working for the Medford School District in Southern Oregon. She served as an elementary teacher, elementary principal, Director of Curriculum and Professional Development K-12, Director of Elementary Education, and as an interim Superintendent for one year, called back after retirement. She absolutely failed retirement, and went back to work as Director of School Improvement for the Southern Oregon Education Service District, and later, as a half-time Special Programs Director for the Rogue River School District, a small rural district in Southern Oregon. Kathy has also worked on school improvement endeavors with the Chalkboard Project, Education Northwest, and the Oregon Department of Education. She is currently employed part time with High Desert ESD, serving as the Coordinator of the Central Oregon Alternative Learning Options.  Kathy and her husband, Jeff, moved to Bend in 2016 to be closer to her daughter, son-in-law and two granddaughters. She also has a son who is a lobbyist in Washington, D.C. Jeff is still practicing law part time. The McCollums love baseball (Giants and Nationals), skiing, camping, hiking, and traveling.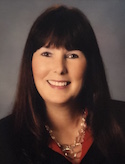 Teresa Kettleson, Ed.D.
COSA-CUC courses: ProAL Internship Supervision
Teresa Ketelsen, Ed.D., completed her undergraduate degree at George Fox University and began teaching middle school mathematics. While a classroom teacher in Albany, she earned her MA from Oregon State University. After completing the administrative licensure program through George Fox University, she served as a middle school assistant principal in West Linn-Wilsonville School District and principal in Gresham-Barlow. Teresa recently retired from the Gresham-Barlow School District where she has been a district-level leader for the past ten years, the last six serving as Deputy Superintendent. In 2011, Teresa was honored by receiving the Oregon Association of Central Office Administrators (OACOA) Achievement of Excellence Award. Teresa's doctoral degree was earned through University of Portland with her dissertation focusing on creating equitable opportunities and supports for students in Advanced Placement courses.  
"My favorite part in the COSA/CUC program is the collegiality of our cohort model.  The sharing of information about systems and initiatives from a variety of school districts has led to rich online discussions that are relevant to all in the cohort." 

Cindy Detchon, M.Ed.
COSA-CUC courses: EDL 6310 Schools, Parents, and Community Partnerships: Understanding Diverse Cultures
Cindy Detchon, M.Ed., completed her undergraduate and graduate degrees at Lewis & Clark College and taught high school English and Journalism.  After completing the administrative licensure program through Portland State University and George Fox University, she served as a high school assistant principal and principal at Rex Putnam High School in North Clackamas School District for 10 years. She then spent 8 years as the Executive Director of Secondary Schools in NCSD before moving into her current role there as the Executive Director of Community Relations. Cindy was honored to serve on the COSA Board on two different terms, including one term as the COSA President in 2015-16.
"Teaching in the COSA/CUC program allows me to blend two passions in my leadership work – building leadership in districts across Oregon and working with adult learners who support kids."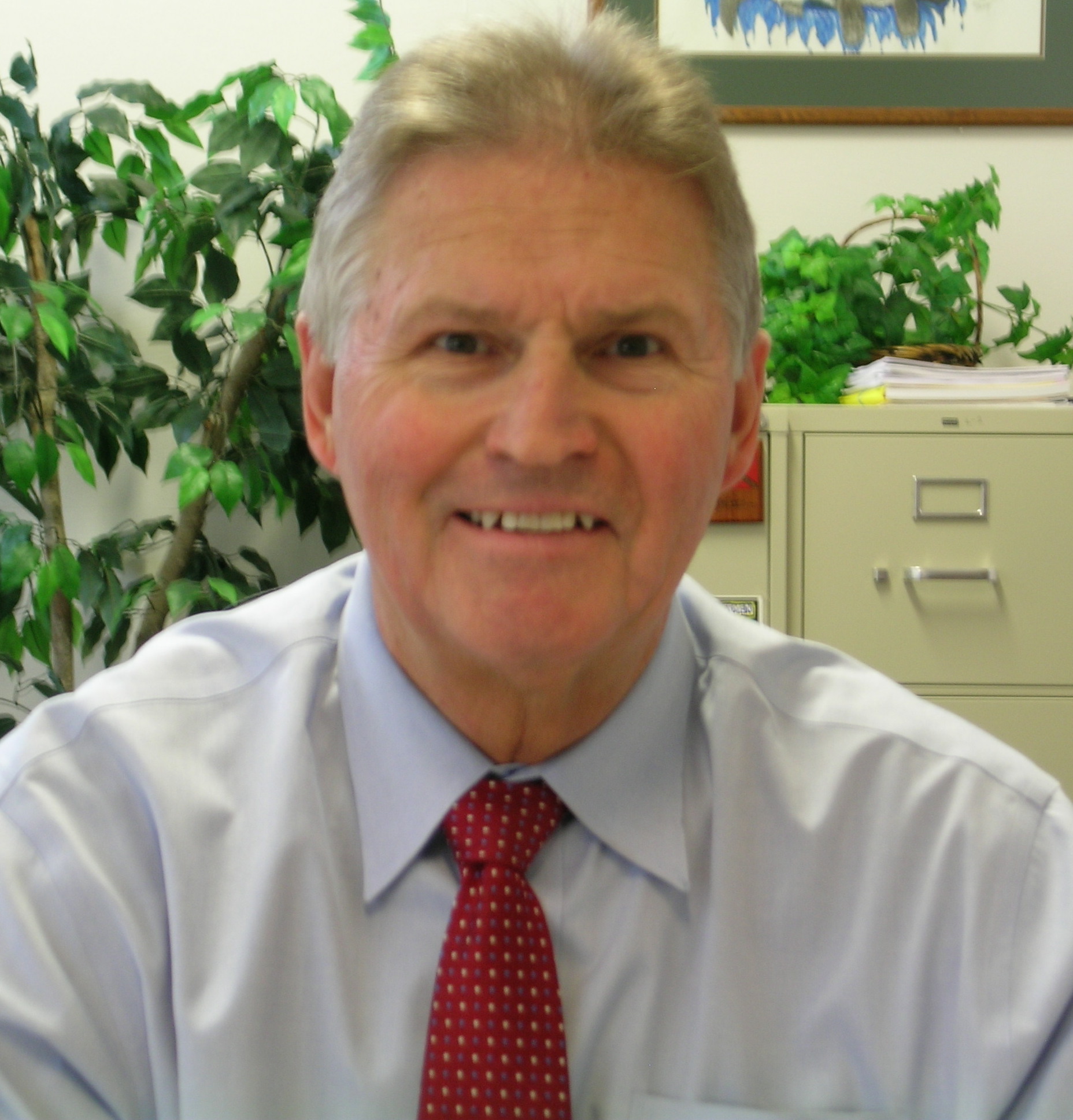 Jay Kosik, Ed.D.
COSA-CUC courses: PreAL Internship Supervison
Jay Kosik, Ed.D., has been a high school teacher and coach, and has administrative experience as a principal at all grade levels, a human resource director, and 14 years as a superintendent. Jay received his B.A. from Montana State University, his M.Ed. from Central Washington University, and his Ed.D. From National Louis University in Chicago. He has previously taught the Law Class and currently supervises administrative interns.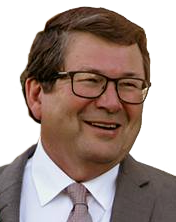 Colin Cameron
COSA-CUC courses: PreAL Internship Supervison
Longtime educator Colin Cameron is the Director of Licensure at COSA, as well as its Deputy Director. His first job was as a teacher in the Tillamook School DIstrict in 1973, and since then has served as a principal, curriculum director and assistant superintendent, all in the McMinnville School District. He has taught as an adjunct professor at Linfield College and Portland State University, and is currently the coordinator of the Masters Cohort Program at PSU. He is the executive director of Oregon ASCD and the national chairman of ASCD Executive Directors/Presidents. He also serves as license representative on the TSPC commission, and represents educators on the ODE ESSA Design Committee.