You are here

2021 PrincipalEd Book Study (Virtual)
February 22, 2021 - Reflect
March 1, 2021 - Focus
March 8, 2021 - Connect
March 15, 2021 - Care
All sessions run 4:00-5:00 pm with questions, consulting, and support from 5:00-5:30.
Navigating the Leadership Learning Curve
By, Kate Barker, Kourtney Ferrua & Rachael George
Click here to download the flyer.
We, three practicing Oregon administrators, would like to extend a personal invitation to join the PrincipalED: Navigating the Leadership Learning Curve book study!  We know leaders are critical to school success, however, we rarely discuss how challenging it can be and how to do it well. This book study will be interactive and full of connecting and networking, which is perfect for individual growth, reflection, and development.  
The three of us hope you will join us as we come together along with other leaders across the state and nation to connect about our learning curves, as we believe this work is best done together.  Leadership can feel lonely at times, but you always have to remember that you aren't alone.  
We look forward to connecting!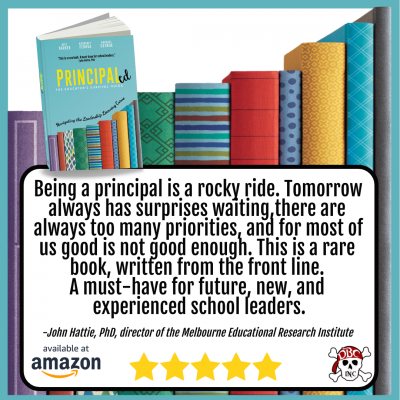 Autographed book included with registration.  Books will be mailed after your registration is processed.
Kate Barker
@Kate_S_Barker
Kourtney Ferrua
@kourtneyferrua
Rachael George
@DrRachaelGeorge