Affiliates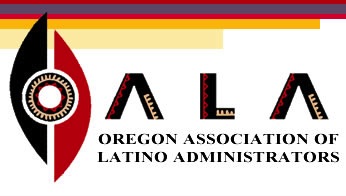 Oregon Association of Latino Administrators (OALA)
OALA was formed in 2002 as a vehicle to support and mentor Latino administrators as well as Latino educators who aspire to become administrators in Oregon. OALA serves as a forum for Latino administrators and educational leaders that promotes equity in leadership positions throughout Oregon.
Oregon Association for Supervision and Curriculum Development (OASCD)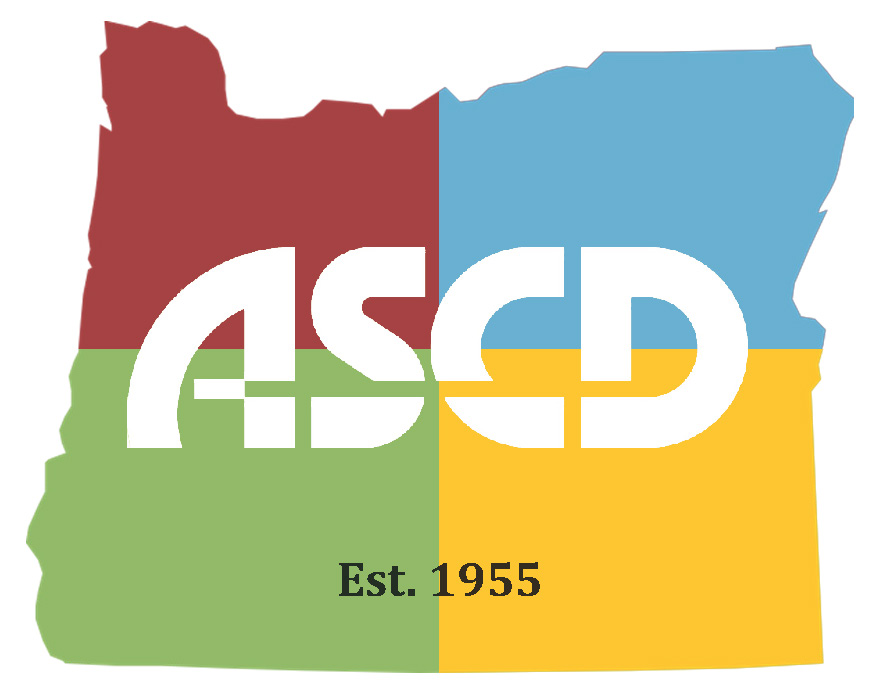 Oregon ASCD, an affiliated unit of the International Association for Supervision and Curriculum Development, is committed to the improvement of supervision and curriculum development in the educational system of Oregon. The Association invites all person interested in public and private schools to membership: teachers, supervisors, curriculum staff, administrators, classified, elementary/ secondary, community college, higher education, parents and patrons.
The Association is organized with an Executive Board and officers under a constitution and bylaws. The activities of the Association center around the development of publications distributed to membership, the sponsorship of state and regional conferences, and service to members and other educators in its eight local regions.
Oregon ASCD activities are financed by annual individual membership dues and conference registration fees. It is possible to coordinate ASCD and Oregon ASCD memberships by completing a joint dues form and joining both organizations simultaneously. The membership year is twelve months beginning with the date the membership fee is received.
Oregon Middle Level Association (OMLA)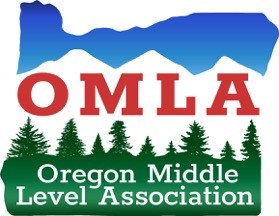 OMLA is an organization comprised not only of administrators but also teachers, counselors, and others interested in advancing effective educational practice of the early adolescent.  The Oregon Association of Secondary School Administrators (OASSA) and Oregon Elementary School Principals Association (OESPA), both umbrella organizations of COSA, are represented on the board of OMLA, as well as a representatives from higher education and regional representatives from seven regions of the state.  The mission of OMLA is to provide a network of middle school educators to support one another in the implementation of proven strategies that are appropriate for and effective with 10-to-15 year olds.  They accomplish this through regular newsletter publications, conducting an annual conference, and providing informational resources on their website.
Oregon School Personnel Association (OSPA)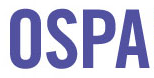 The purpose of OSPA is to: a) foster the staffing of Oregon school systems with the highest  qualified individuals; and b) encourage and assist in the development and utilization of exemplary school personnel  administration practices. All individuals with responsibilities for personnel  administration and related functions in public, private, or post secondary  school systems in the State of Oregon are invited to become members of OSPA.  OSPA's major activities are providing Teach Oregon/EdZapp services, conducting the annual Oregon Professional Educator Fair, and the Human Resources training project (HELP).
Northwest Accreditation Commission (NWAC)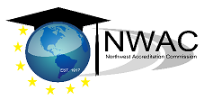 A division of AdvancED.
The mission of Oregon NWAC is "to advance excellence in education through the process of accreditation."  NWAC currently accredits over 400 public and private schools and programs in the following categories:  Elementary Schools, Middle Level Schools, High Schools, K-12 Schools, Special Purpose Schools, Supplementary Programs and Distance Education Schools.
Oregon Association of Student Councils (OASC) 


OASC is a non-profit member association, serving middle and high schools throughout the state. OASC provides leadership development to both students and advisors. Sponsored by COSA, OASC's original constitution was written in 1954.