You are here

2021-2022 OACOA Seminar Series
September 22, 2021 (9:00-1:00) Virtual
January 29, 2022 (8:00-12:00) Face-to-Face - Salishan*
March 9, 2022 (9:00-12:00) Face-to-Face - Eugene*
* In conjunction with major COSA conference.
Facilitated by: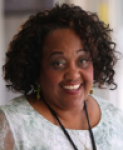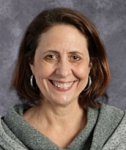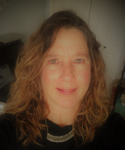 OACOA President - Cynthia Richardson, Director of Student Equity, Access and Assessment, Salem-Keizer SD
OACOA Past President - Elaine Fox, Executive Director of Special Programs, Hillsboro SD
OACOA President-Elect - Lynne Griffin, Director of Special Services, Seaside SD
The Oregon Association of Central Office Administrators has planned a series of three seminars during the 2021-22 school year. This seminar series is designed to provide timely professional development and networking support and examples of best practice to central office administrators.
The agenda for each session will feature a combined group presentation on critical statewide priorities, related to implementation of state and federal programs, such as Student Success Act, Student Assessments, Special Education, Educator Effectiveness, ELL, Title III, Equity and Inclusive Practice as well as other best practices in education.
Affinity groups will be led by central office administrators with guest speakers from Oregon agencies, such as ODE and TSPC, who will address the needs and concerns of a wide variety of central office administrators.  Additionally, each session will have time built in for job-alike break-out sessions and collegial sharing of strategies and practices across the state to create a network of support and resources. Lunch is provided.
All Central Office directors and coordinators are welcome: Curriculum and Instruction, Equity, Assessment, Title Programs, Early Childhood, Human Resources, Special Education, ELL, CTE and COVID19 Response.
If you are registering someone other than yourself or need to register a group, please contact Sera Lockwood, sera@cosa.k12.or.us or call the COSA office at 503-581-3141 and we will process their registrations.  Late cancelation within 72 hours of each seminar will be charged a $95 non-refundable fee.  Failure to show will result in the full conference fee.  If you have any questions, please contact Sera Lockwood at sera@cosa.k12.or.us