You are here
Administrators of Color Advocate for Equity in Oregon Schools
For the first time in the history of COSA, over 40 administrators of color gathered at the Oregon State Capitol for a day of advocacy and action, to tell the state's legislators what their students need to create an equitable educational environment.
The atmosphere in the room was powerful and anticipatory as the COSA Equity Advisory Board introduced themselves and began the morning by having all forty administrators of color introduce themselves. Split into five groups, these administrators spent the morning working together on strategies for successful interactions for their meetings with legislators that afternoon.
Participants were greeted and thanked for their efforts by Representative Barbara Smith Warner and Senator Arnie Roblan, the co-chairs of the Joint Committee on Student Success, who joined the group to present some of the work the committee had been doing on behalf of Oregon students and take questions from participants.
Then, it was time for their meetings. Representing Oregon students and educational staff, administrators had a total of 25 meetings with legislators including: House Speaker Tina Kotek, House Majority Leader Jennifer Williamson, House Education Chair Margaret Doherty, Senator Rob Wagner, Representative Cheri Helt, Representative Diego Hernadez, and more.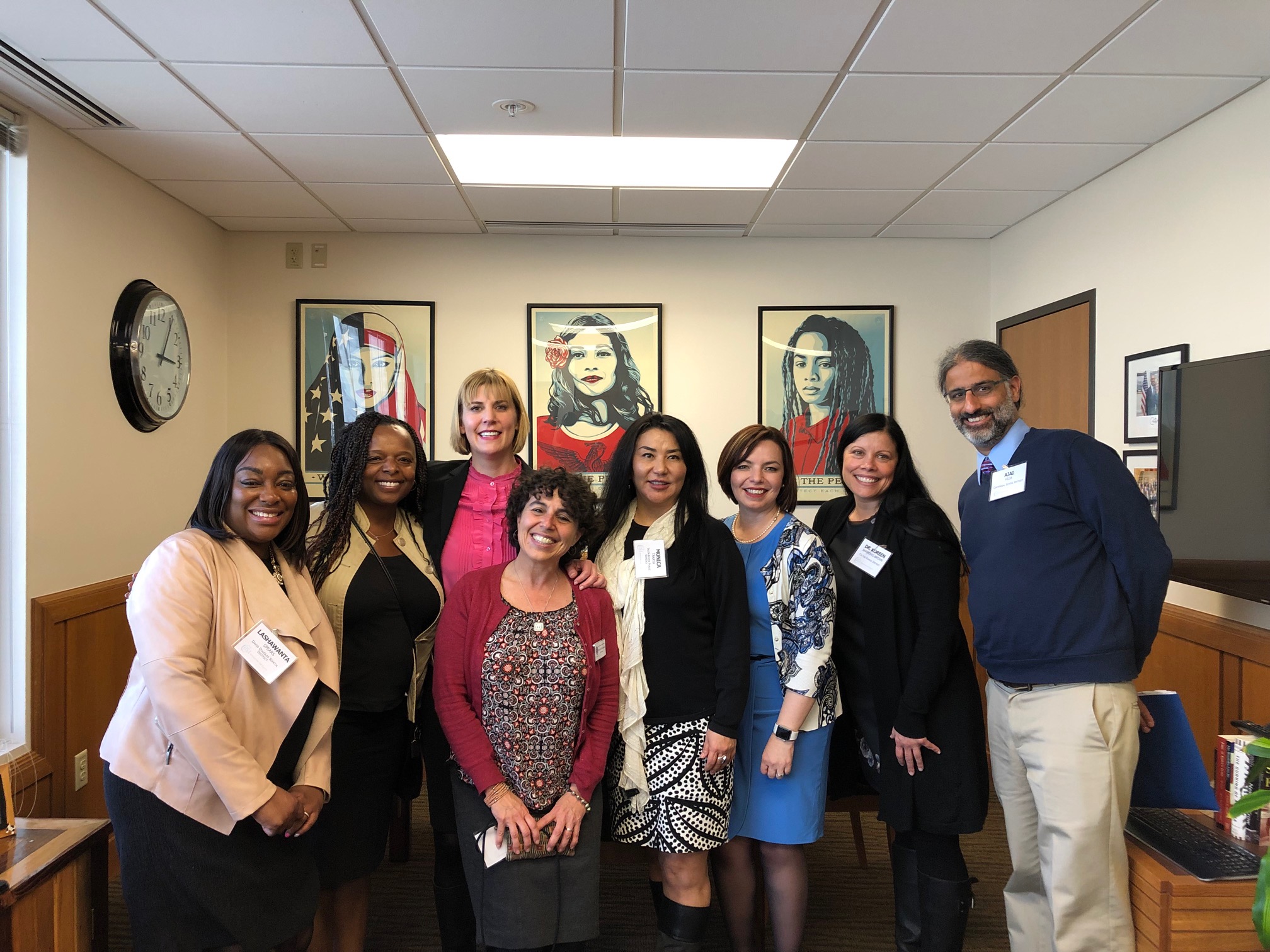 Administrators discussed the dire need for schools to be adequately and sustainably funded in order to support students' mental health and safety, ensure instructional time, and reduce class sizes across the board. They also specifically discussed the advantages of HB 2742, which would grow and diversify Oregon's education workforce. The bill was crafted by educators in the COSA Education Workforce Workgroup and calls for supports for the educators on all levels, including a mentorship process and anti-bias training that would allow for administrators and teachers of color to enter the workforce at unprecedented levels.
The bill had been finalized and introduced; it was time for legislators to hear from real educators why it was necessary. So, the COSA team stood outside offices as our members took the lead in conversations with state legislators. The day was a testament to the power of real voices, telling real stories to decision makers.
The day concluded as the entire group met with Oregon Governor Kate Brown. Governor Brown discussed the new Educator Advancement Council her office has been working on before taking questions from administrators. Former COSA Board Member Tina Acker spoke to the need for supports not only for students, but for staff as well and in particular educators of color whose needs and struggles differ from most of their colleagues. Gresham-Barlow Superintendent Katrise Perrera warned Governor Brown that, in her experience, students in this state believe their government has given up on them. Finally, all participants advised Governor Brown that they are available to further discuss these issues if she needed to hear from them again.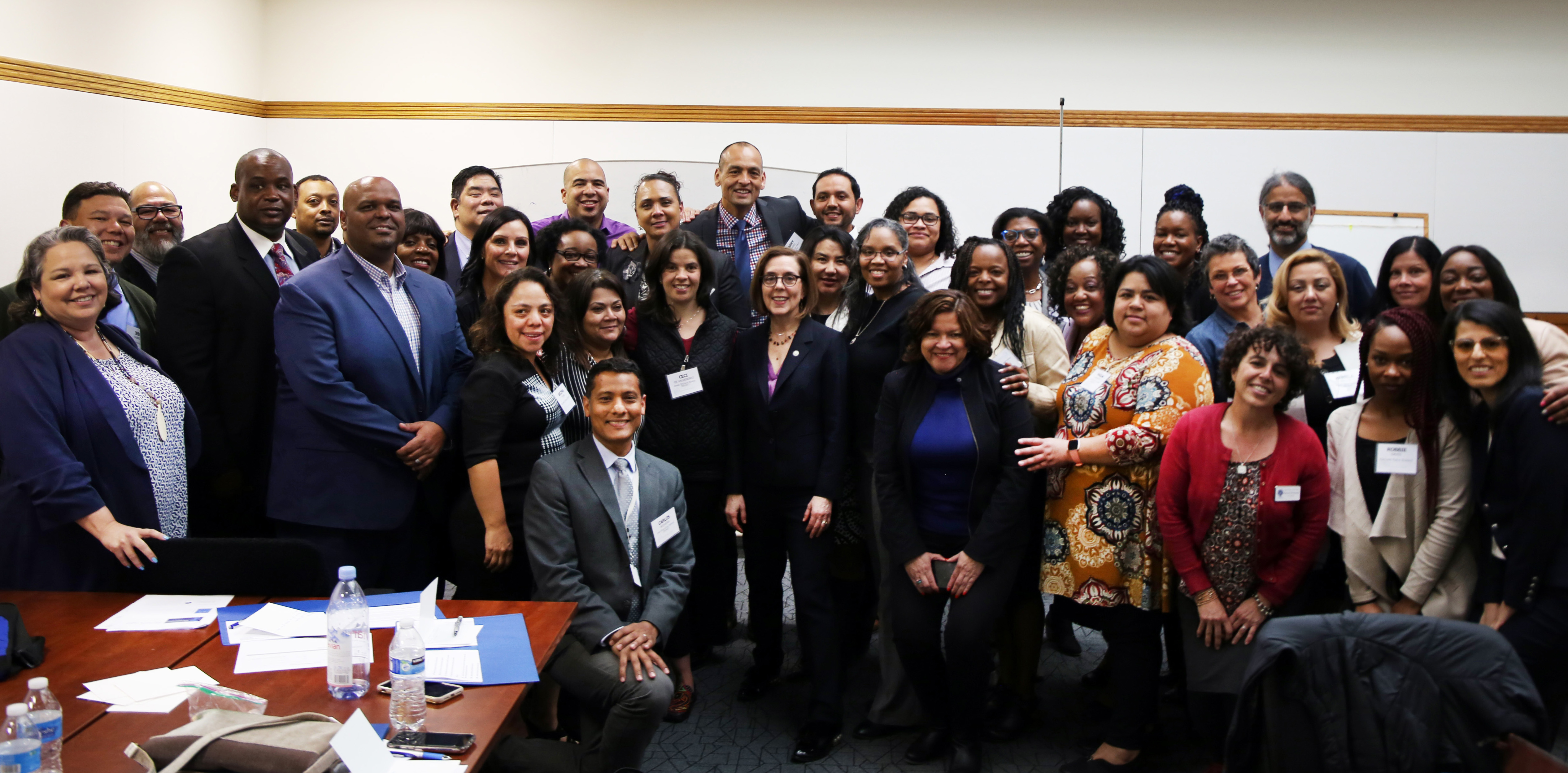 These educators spoke to the Governor with an unwavering determination as they advocated for the students and staff they were there to represent and offered their advice, speaking with one voice as they said, "When you need to hear from us, we will show up."
Equity Advisory Board members are excited to begin the coming school year with additional networking and collaborative opportunities for administrators of color, as well as professional development and advocacy around equity issues in Oregon. The 45th Annual COSA Conference in Seaside this June will feature a new equity-focused pre-conference event and later this fall, COSA will host the Statewide Educator Equity Summit.
"I am grateful to the new friends that I made during the Equity Day at the Capitol, not only for their impact on me personally, but also for their unwavering dedication to education," said COSA Equity Advisory Board Member and David Douglas School District Assistant Principal LaShawanta Spears. "The event is one that I will never forget!"
As the legislature considers important measures that directly impact Oregon educators and students, it is vital to remember that those are the voices that need to be heard. If you have a story to tell, we strongly urge you to contact your legislator. COSA is here to support your voice. Contact Morgan Allen or Ben Bowman to find out how to get more involved in legislative advocacy for educational policies this session.
 As Carmen Xiomara Urbina, Equity Advisory Board Member and Deputy Director at the Oregon Department of Education put it, "This is the first time that, as administrators of color, we are given a voice in this building to say, 'This is what we care about and we are showing up.'"