You are here

2021 Statewide Educator Equity Summit
September 22, 2021 | Equity Board Meeting, Evening Pre-Conference Welcome Reception
September 23, 2021 | Main Conference
 
"Developing Culturally Responsive School Leadership"
This conference is organized as a face-to-face event with a virtual option. Participants must provide proof of vaccination and wear a mask. Please know that our top priority is your health.  Those choosing the virtual option will receive Zoom links the day before the conference.
Click here to download the conference program.  Click here to download session materials.
We are pleased to share that this year's summit will take place at the Wingspan/Westside Commons, a brand new facility in Hillsboro, Oregon.  This year's summit will focus on the following areas:
Strategies to engage students, families, teachers, and communities in ways that positively impact learning
Equity-focused legislative updates 
ODE Equity Initiatives and Ethnic Studies updates
Strategies for communicating about racial equity
Affinity groups and supports for leaders
Keynote Speakers: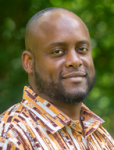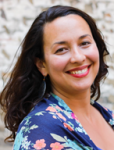 Dr. Muhammad Khalifa, President and CEO,  Culturally Responsive School Leadership Institute -

Bio

Jenni Kotting, Communications Consultant, Communicating About Racial Equity -

Bio
Wednesday, September 22, 2021
2:00-4:00       Equity Board Meeting
5:30-7:00       Welcome Reception
Thursday, September 23, 2021
7:30-8:30        Check-In/Continental Breakfast
8:30-9:00        Welcome/Opening Message / COSA Equity Board and ODE
9:00-9:15        Student Voice - Understanding Our Why
9:15-10:15      Morning Keynote - Dr. Muhammad Khalifa
10:15-10:30    Break
10:30-11:30    Morning Keynote Follow-Up
11:30-12:30    Lunch
12:30-1:30      Afternoon Breakout Sessions
1:30-1:50        Break
1:50-3:00        Afternoon Keynote- Jenni Kotting
3:00-3:30        Affinity Groups Overview
3:30-4:00       Closing/Next Steps
 
Equity Board Presidents: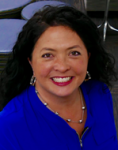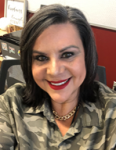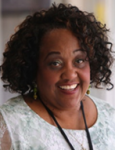 President, Shelly Reggiani, Executive Director of Equity, Community Engagement & Communications, North Clackamas SD
President-Elect, Carmen Gelman, Principal, Milwaukie High School & Milwaukie Academy of the Arts
Past President, Cynthia Richardson, Director of Student Equity, Access and Advancement Salem-Keizer SD
If you are registering someone other than yourself or need to register a group, please contact Sera Lockwood, sera@cosa.k12.or.us or call the COSA office at 503-581-3141 and we will process their registrations.  Refreshments are provided at the Welcome Reception on September 22 and Breakfast and lunch are provided on September 23.  Cancellation Policy: Failure to cancel 72 hours in advance will result in a $95 cancellation fee.  No shows will be charged the full conference rate.  If you have any registration questions or cancellations please e-mail sera@cosa.k12.or.us.