You are here
Eric Jensen - Leading and Teaching with Poverty in Mind 2-Day Workshop
Course Description Day #1: 
Teaching with the Brain in Mind - This is a dynamic exploration of the interface between cutting edge brain research and highly practical classroom applications. First you'll learn how specifically you can physically change a student's brain by the way you teach. Second, you'll learn 14 of the most critical factors that enhance student achievement. Next, you'll get classroom-tested ideas for engaging the low responder student. This workshop is backed by real research, explored in plain, non-technical language and role modeled so you can see, hear and feel how brain-based teaching works. Expect to get fresh insights, newly energized and leave with dozens of specific, useful classroom strategies you can use immediately to boost attendance, learning and achievement.  Day 1 Handout
Course Description Day #2: 
Tools for Engagement - All of the essential factors that drive learning are useless if the students are not engaged. This remarkable workshop will give you dozens of specific, useful and practical strategies to engage the unmotivated, the unresponsive and disinterested students who simply don't participate. You'll learn the sure-fire, classroom-tested secrets of how pull in, engage and involve nearly every student, nearly every single time. Expect to leave with more than new ideas; expect to gain a new attitude of possibility and the resources to pull off miracles!  Day 2 Handout
Click here for ASCD SmartBrief article.  This NY Times article about the achievement gap has terrific data on a number of Oregon communities.

  Eric Jensen - Bio
http://www.jensenlearning.com/
Chapter by chapter organizer of Jensen's book "Engaging Students with Poverty in Mind."  This tool provided by Leadership Coaches of Education Northwest, Nanci Schneider and Gerry Crocker.
Prepare your staff with a book study: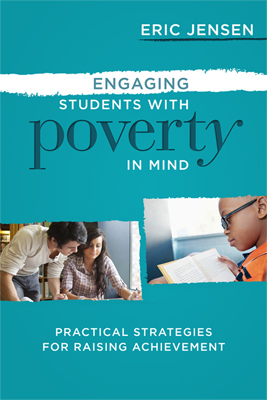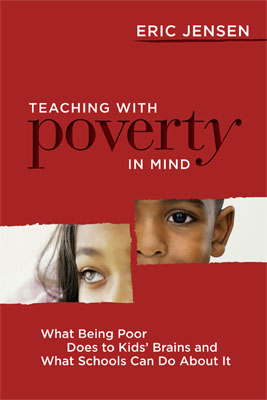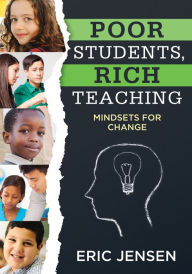 Eric Jensen on YouTube:
Resources: