2018 Early Learning Conference Pre-K-3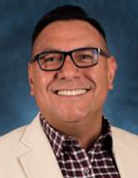 Ernesto Rodriguez, Director of Early Childhood, West Region, Scholastic -Bio
Wednesday Pre-conference and Thursday Keynote

Pre-Conference: November 7, 2018, 1:00 to 4:00 - "Talk Matters: Focusing On Meaningful Conversations"

: Engaging children in meaningful language throughout the day helps to build oral language development. Language is the process of Speaking and Listening to communicate meaning. Children learn language as they interact with responsive adults and peers and experience language use in meaningful context. 

Keynote: November 8, 2018 - "An Ounce of Prevention; Catching Kids Early"

: Two of the most distinguishing features of any literacy initiative is the emphasis on literacy in all of the disciplines and access to literature the entire year. The need to focus attention on foundational literacy and access to books year-round is now more important than ever. For students entering kindergarten unprepared or for students who are not reading on grade level, school can be a place where struggles undermine confidence and critical skills remain underdeveloped. As a result, the reading achievement gap widens as students move beyond PreK and Kindergarten. With a renewed focus on reading proficiency, the case for prevention is clear. Join us for an interactive session on strategies and emphases on propelling your students through the school year.

Breakout: November 8, 2018 - "PreK Has Always Been an Integrated Learning Environment"

: In this session participants will discuss the importance of Science, Technology, Engineering, Art & Math (STEAM), and share best practices for integrating STEAM into your PreK classrooms with Literacy being the driving force.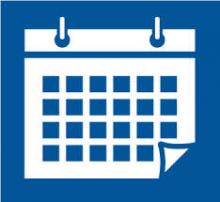 Nov 07, 2018
to
Nov 09, 2018