You are here
Confederation of Oregon School Administrators
Oregon Association for Supervision and Curriculum Development 
Click here to view the session schedule.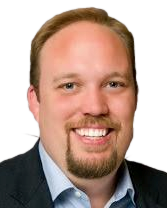 Featuring:
Lindsey Capps, Chief Education Officer (welcome & introduction)
Nancy Golden (keynote)  "Student Engagement: The Key to High School Graduation and Beyond" Nancy will share her experience in creating a model school where student engagement is at the heart of everything that happens in this school.  She will share the journey, the framework for creating a classroom or school environment where students are fully engaged.  You will leave with take-aways that can transfer to your unique environment and of course you will be engaged during this presentation.
Engaging: Students, Families, Communities
Come Be Part of the OASCD Summit on "Engagement"!
All over the state, there are talented educators and practitioners with systems and strategies for engaging kids, colleagues, families and community partners in the education of students, pre-K through college.  Oregon ASCD in collaboration with COSA, the Oregon Department of Education and the Chief Education Office is convening the Summit to share a variety of these important ideas.  Your participation in the Summit will give you the opportunity to learn with like-minded people from around the state.  
Click here to download the Summit flyer
.
Session Materials:
Agenda
8:00 to 8:30 - Registration
8:30 to 9:30 - General Session
9:30 to 9:45 - Break
9:45 to 10:45 - Breakouts: Round I
10:45 to 11:00 - Break
11:00 to 12:00 - Breakouts: Round II
12:00 to 1:15 - Lunch/Presentation
1:15 to 1:30 - Break
1:30 to 2:30 - Breakouts: Round III
2:30 to 3:00 - Concluding Comments/Team Planning
3:00 - Adjourn Conference