You are here
Oregon School Law Conference
Pre-Conference Sessions – December 3, 2014
8:30 to 4:30 - Oregon School Law and Finance
1:00 to 4:00 - Student Rights and Discipline
1:00 to 4:00 - Back to Basics: Employee Discipline & Dismissal
1:00 to 4:00 - Nuts and Bolts: Special Education
The Oregon School Law & Finance Seminar (a separate pre-conference event) is a two credit course designed for out-of-state administrators who are applying for an Oregon Administrator License. This two credit course is held in conjunction with the Oregon School Law Conference and meets the TSPC law and finance requirements for out-of-state administrators.  Click here to download a registration form for the seminar.  Registration for this event is separate from the main conference registration.
_______________________________________________________
Click here to download the conference program. (last updated 12/1/14)
Click here to download the conference flyer. 
CLE credit is available for this conference.
_______________________________________________________
Main Conference - December 4-5, 2014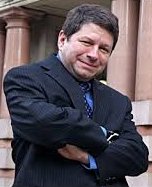 Keynote 1: Steve Novick, Commissioner, City of Portland - Bio
Keynote 2: Future Legislation, Legal Topics, Panel Discussion
Thursday & Friday Breakout Sessions:
Affordable Care Act
Employee Discipline and Termination
Bring Your Own Device (BYOD) Technology Rights
Social Media: Teachers, Kids, Parents
Off-Campus Behavior, Student Free Speech
ADA, Medical Marijuana, DSMS Categories
ADA Student Discipline, Discrimination, New Legislation
Mandatory Reporting
How Not to get Fired: Administrative Contracts 101
Sex Offenders in Your School
Bullying and Harassment
Financial Adequacy and Equity
Educator Evaluation Issues Unresolved
Special Ed: Rules and Resources for Administrators
ELL Achievement Gap Ethics
Small Group Interest Sessions (Thursday):
Full-Day Kindergarten

Electronic Cigarettes and Banned Items in Schools

Inter-district Transfer

Summer Athletic Activities

Sex Discrimination Under IX

Charter Schools Q&A

How Civic Ed Pays Big Dividends
Lodging
Click here to make your hotel reservations.  Additional lodging is available at the Valley River Inn.  Call 541-743-2094 and mention "COSA Law Conference" to get our discounted rate.  The discount is only available by phone.  Lodging is also available at the Hilton Garden Inn Eugene/Springfield.