COSA Leads Licensure Programs
Concordia University Chicago recognized as national leader in online education, earns ranking on Best Online Graduate Education Programs list -- read the press release now!
Relevant, Rigorous and Nationally Recognized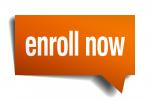 In partnership with COSA, Concordia University Chicago has developed licensure and degree programs to support current and future administrators in Oregon. This rigorous online program offers Preliminary and Professional Administrator licensure, as well as the opportunity to pursue a master's or doctorate degree. COSA's mission is to develop and support school leaders. Our partner is CAEP-accredited and recognized as a national leader in educational training. Together, we are committed to delivering a program with the highest and most rigorous standards of admission and completion.
We offer advanced degrees.
The program is designed so candidates can achieve an advanced degree. The Oregon PreAL (formerly IAL) candidate can earn a Masters of Arts in School Leadership. The candidate for the Oregon ProAL (formerly CAL) can receive a Doctorate of Education in Leadership. The program also offers coursework for licensed administrators seeking continuing course credit.
We keep it affordable. 
We pledge to maintain costs at or below the mean cost of existing licensure programs in the state. Up to 50% of a candidate's program credits may, upon transcript review, be transferred in from other regionally accredited graduate schools. Candidates enrolled in degree programs are eligible for financial aid through CU Chicago.
We build community.
Cohorts meet to support one another at workshops, trainings and conferences throughout the year. Staff at COSA are dedicated to helping candidates succeed by helping them with all aspects of the program.
For more information
 "I have seen other program requirements and assignments … the COSA-CUC CAL program is far superior to others." 
– ProAL candidate, 2018