You are here
2018 Early Learning Regional Spring Seminars
Registration Links:
 Sponsored By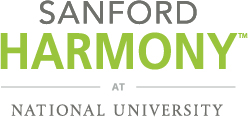 Agenda:
8:00 Check-in and Continental Breakfast
8:30 Welcome
8:30-12:00 Family Engagement: Concepts and Tools for Improved Engagement (Kenan Ginsberg, Attendance Specialist, David Douglas School District) - Strategies for working effectively with families that have complex needs can be challenging. This workshop takes key tenets from Multnomah County's Assertive Engagement Training and applies these concepts and skills to the families we serve. Participants will be offered a framework for understanding the experiences that may be impacting families. Participants will also learn how to avoid some common pitfalls in our work. From these concepts, participants will then learn to use a few simple skills to promote healthy engagement.
12:00-1:00 Lunch provided
1:00-2:15 Engaging Families with Literacy:  Building Home/School Partnerships in the Early Years (Carrie Thomas-Beck, Dyslexia Specialist, Oregon Department of Education) This session will provide participants with strategies to engage families in supporting literacy development at home. What does it take to get families into schools to connect with teachers? What are pre-K - grade 3 literacy activities that can be easily implemented at home through the guidance of a family member? How can staff build strong home/school partnerships to foster ongoing literacy support at home? The presentation will address all of these questions and provide participants with a number of resources to help get started in reaching out to families to reinforce literacy development at home.
2:15-2:30 Break
2:30-3:30 Local Panel Share Success Stories and Lessons Learned
3:45 Closure – Thank you for attending travel safely home.
Location
April 2nd - Salem
Willamette ESD, 2611 Pringle Rd SE, Salem, OR 97302
April 3rd - Beaverton
Northwest Regional ESD, 5825 NE Ray Cir, Hillsboro, OR 97124