You are here
Oregon Whole Child Summit - Trauma Informed Practice
For Administrators, Counselors, Teachers, and Health & Community Leaders Supporting Our Schools
Click here to download the conference program.
More and more children come into classrooms with physical, mental and emotional needs that go far beyond standard educational training. How can we help these children to thrive as learners, and how can we support the adults who strive to teach them. 
This summit is an opportunity to bring our health and education partners together to learn about shaping our school systems, community partners, classroom practices, and cultures to create compassionate, versatile, and healthy teaching and learning environments.  Contact Sera Lockwood to take advantage of this registration opportunity.
Registration is closed for this event.  Waiting list has been contacted.
Two additional summits added due to high demand:
Event scheduled for February 24, 2017, at the Monarch Hotel, Clackamas.              Click here for details

.

Event scheduled for March 20, 2017, at the Salem Convention Center.                        Click here for details.
Featured Speakers: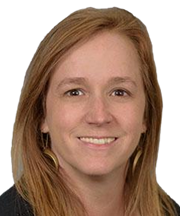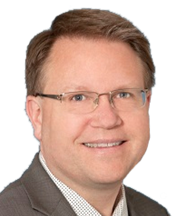 Kristin Van Marter Souers, Mental Health Counselor / Consultant - Bio
Mandy Davis, Co-Director, Trauma Informed Oregon - Bio
Colt Gill, Education Innovation Officer - Bio 
Keynote Session - 8:30am - 11:30am
Opening Messgage- "The Importance of Family and Student Supports to Achieve Equitable Outcomes" Colt Gill
Introduction of Keynote- Janet O'Hollaren, NW Chief Operating Officer, Kaiser Permanente 
Keynote - "What Does It Really Mean to Be Trauma Informed? Promotion of Resiliency Despite Adversity" Kristin Van Marter Souers Address Trauma with Calm and Consistent Care, Trauma-Sensitive Classrooms: Building a Safe, Welcoming Nest for All Students, Fostering Emotional Literacy, Fostering Resilient Learners: Strategies for Creating a Trauma Sensitive Classroom
Breakout Session 1 - 12:30pm - 1:45pm
Breakout Session 2 - 2:00pm - 3:15pm 
Resources:
Handout Materials
General Session
The Importance of Family and Student Supports to Achieve Equitable Outcomes (Colt Gill)
What Does It Really Mean to Be Trauma Informed? Promotion of Resiliency (Kristin Van Marter Souers)
Breakout Sessions: Round I
Breakout Sessions: Round II
Trauma is a Word, Not a Sentence: Promoting Resilience in Our Youth (secondary)
Conference Partners
Agenda
8:30-11:30: Keynote
11:30-12:30: Lunch
12:30-1:45: Breakout 1
1:45-2:00: Break
2:00-3:15: Breakout 2
Lodging
Embassy Suites by Hilton Portland Airport
7900 NE 82nd Avenue
Portland, Oregon, 97220
1)     Individuals are welcome to book directly online by clicking: COSA 
2)     By phone, your attendees may call toll free at 1-800-821-5879 24 hours a day. Refer to the Group name: COSA 
3)     You may make reservations through the website and enter your Group Block Code: COS