You are here

2019 Statewide Early Learning Conference
Featured Speakers: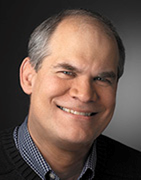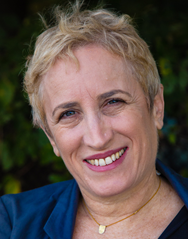 Steve Tozer, PhD, Professor Emeritus of Educational Policy Studies, UIC College of Education - 

bio
Monday Session (1:00-3:00, Mt. Adams room): Join Dr. Steve Tozer for a conversation about Early Learning. Learn what the research says...about what works. Engage in conversation with Dr. Tozer around all things Early Learning. Everyone who is registered for the conference is invited to attend. (presentation)

Tuesday Keynote: Leading for Learning in Early Childhood Education: A Multi-Level Challenge - According to multiple studies conducted by different research teams, Chicago Public Schools, the nation's third largest school district, has witnessed dramatic improvements in student learning outcomes sustained over the past decade.  High quality school leadership and P-3 learning have played key roles in this development. High quality leadership is critical to early learning success in schools, but few school leaders have strong early learning background. This session explores promising responses to this gap.

Tuesday Breakout: Leading Early Learning in "High Need" Settings
Pam Allyn, Senior Vice President of Innovation and Development, Scholastic Education - 

bio
Keynote: The Power of Stories to Transform: 7 Strengths for Early Learning Success - Pam Allyn, renowned literacy expert, will share an inspiring and practical experience to inform our thinking about literacy best practices for all our youngest learners. Participants will learn about and take away Pam Allyn's groundbreaking framework for social emotional learning and literacy development: The 7 Strengths.  Participants will learn about ways to use children's literature, oral discussion and discovery to help our youngest learners develop authentic and lifetime literacy skills and will take away practical next steps for implementation.  Participants will gain a depth of knowledge on the role of authentic text and engagement through talk, play and early natural writing experiences.
Breakout Session: Creating and Nurturing Best Practice Instructional Environments for Our Young Literacy Learners - Author and literacy expert Pam Allyn will share abundant examples of "Super Reader" environments for early childhood learners. She will help us to establish environments that support all learners as they learn the codes of written language and embrace the profound magic of literacy in all its wonderful forms. Pam will share great authors, practical tips and powerful ways to lead all early childhood learners into the world of lifetime literacy.
Pam Allyn's professional book, "Every Child A Super Reader" 
Click here

to download the conference program.
This page will be updated as materials are submitted.
Breakout Sessions & Materials: Round I
•    Inclusive Partnerships in Early Learning (1)
•    The Preschool Development Grant Strengths and Needs Assessment:  Creating a Useful Tool for Understanding the Birth-Five Landscape in Oregon (1)
•    Engaging Primary Learners with iPad
•    The 5 Essentials in Action: Stories from Earl Boyles Elementary School
•    Leading Early Learning in "High Need" Settings (1)
•    Social Emotional Learning Stories of Success: Reliable Data & Easy To Use Strategies (1) (2) (3) (4)
•    ELD Listening Session (1) (2)
•    Our First Language ~ Key to Our Identity (1) (2)
•    Five Minutes of Math Talk (1)
•    The Early Education Essentials: Using Teacher and Parent Survey Data to Strengthen Organizational Climate and Conditions Essential to Improvement (1) (2) (3) (4)
Breakout Sessions & Materials: Round II
•    Early Learning Washington County (ELWC) Embraces Community-Driven STEM Development : Bridging Cultures – Growing Early Scientists
•    Culturally Specific P-3 Strategies in Oregon: Amplifying Voices from the Field (1)
•    Engaging Primary Learners with iPad
•    Anti-Bias Education: Fulfilling the Vision of All Children Feeling Belonging and Significance (1)
•    Early Education Essentials as a Tool for High Quality Classrooms, Interactions and Programs (1)
•    Research to Action: Creating Environments for Infants and Toddlers That Build the Foundation for Executive Function Life Skills (1)
•    What does Full Inclusion Preschool Really Look Like, and How Do We Do It? (1)
•    From Growing Early Mindsets (GEM) to Brene Brown: Supporting the Whole Child and Whole Educator
•    Beating the Odds (1)
Breakout Sessions & Materials: Round III
•    Iron Fists in Velvet Gloves: How Trauma-Informed Neuroscience Informs Effective PreK-3 Student Management Practices (1)
•    Raise Up Oregon:  A Statewide Plan for Promoting Kindergarten Readiness (1)
•    Electronic Data Reporting Solutions - Managing Data for Culturally Responsive Practices and Equity (1) (2)
•    Rethinking Challenging Behavior: Children Do Better When they Feel Better (1)
•    A Comprehensive Plan for Increasing Social Emotional Leaning for ALL Students in Preschool (1)
•    Partnership for PreK Improvement:  A Research-Practice Partnership to Support Oregon's State Funded Preschools
•    TTSD Summer Kindergarten Academy: Thrive with Quality Family Engagement, Social Emotional Learning and Early Literacy (1)
•    Attendance: Impacting Communities through A Journey of Dialogue
Breakout Sessions & Materials: Round IV
•    Plain Talk About Phonological Awareness: The Role of K-1 Teachers in Developing Advanced Skills (1)
•    Developing the Sense of Wonder for Science  in Early Learners (1)
•    How to Set Up Social and Behavioral Supports for Early Learners so Everyone Is Included and Successful! (1)
•    Children's Curiosity as a Vehicle for Learning: You Don't Have to Teach Children to Ask "Why?" (1)
•    Creating and Nurturing Best Practice Instructional Environments for Our Young Literacy Learners
•    Building a Foundation for Lifelong Learning: Early Childhood Math and Literacy Curricula Can Change the Lives of Our Students (1)
•    A Brain-based Approach to Preschool Using a Language Lens (1)
•    Stress and Challenging Behavior – What's the Connection, What's the Impact? (1) (2)